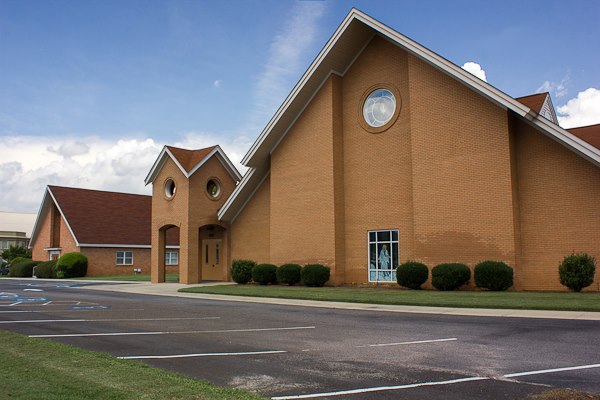 Welcome to Trinity United Methodist Church
Welcome to Trinity United Methodist Church
Welcome to the website of Trinity UMC in Aiken, SC! We are a United Methodist congregation of friends and family who have experienced the grace of God and who are seeking daily for ways we can know God's love in our individual lives and in our relationships with one another. We are delighted you have visited us and we hope you will find a place where you can be a part of our family of faith!
"Faith" means that our spiritual lives are a priority. We are a congregation who cherishes the Scriptures as the Word of God and we are anxious to hear that Word read and proclaimed in our worship services and in our study. Our mission is to "know Christ and the power of His resurrection" (Phil. 3:10) so to that end we want to be "hearers and doers of the word" (James 1:22). We hope to accomplish this through our worship, fellowship, study and service. Youth and children's ministry is also a priority for us so we try to offer worship, study and funfilled opportunities for them as well. We have an active older adult ministry, the Eagles, that includes spiritual growth, education, training, mission and service, and fellowship. You and those you love are always welcome!
If you are looking for a church home, we hope you will consider Trinity!  Our worship service begins at 10:25AM on Sunday mornings.